A good design trick can elevate your home in minutes, but an easy and inexpensive one could change the way you decorate. To prove our point, we rounded up 10 affordable and foolproof design ideas that will instantly update your place. From statement walls to color-blocked towels, here are 10 ways to transform every room of your home on the cheap.
1. Art Matters
A large-scale print or painting, like the colorful abstract style we spotted in Rena Thiagarajan's San Francisco apartment, transforms a living room wall into an artful display in seconds.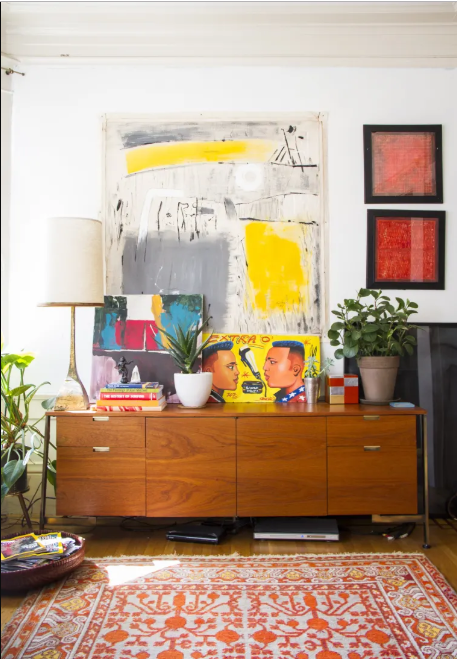 2. Mount Some Floating Shelves
Install a floating shelf (or three) on a sliver of your living room wall to score some vertical storage space, just like we saw in this stylish London flat.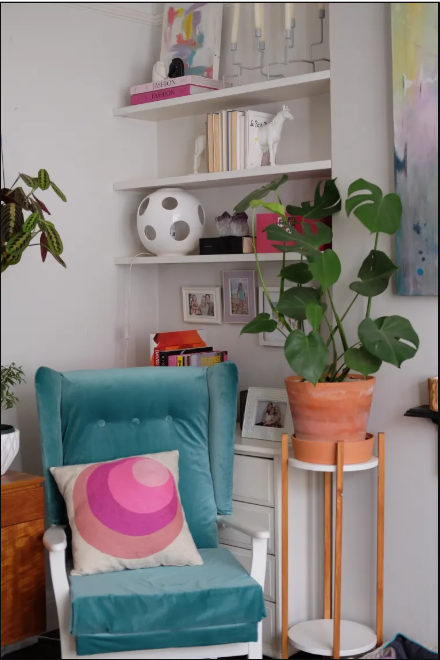 3. Create a DIY-Style Display.
Hang up some of your favorite photos in clean, straight lines to turn a narrow wall into a custom art display, just like we saw in Jamie Lyn's eclectic Los Angeles rental.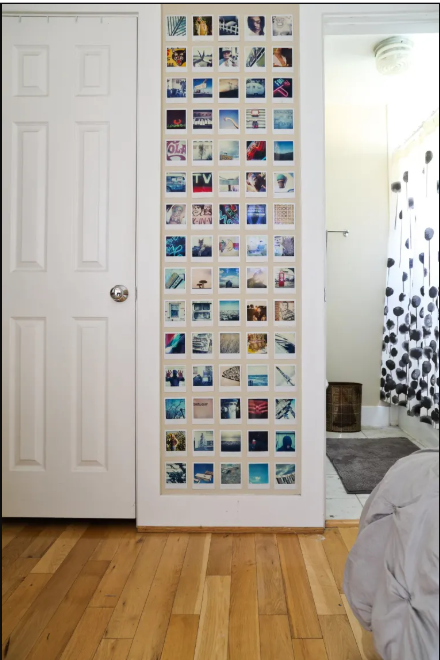 4. Bring in a Bar Cart
A well-placed bar cart, like the acrylic one we saw in Sarah Ashley Schiear's Brooklyn apartment, turns a cramped living room corner into a surprisingly functional space.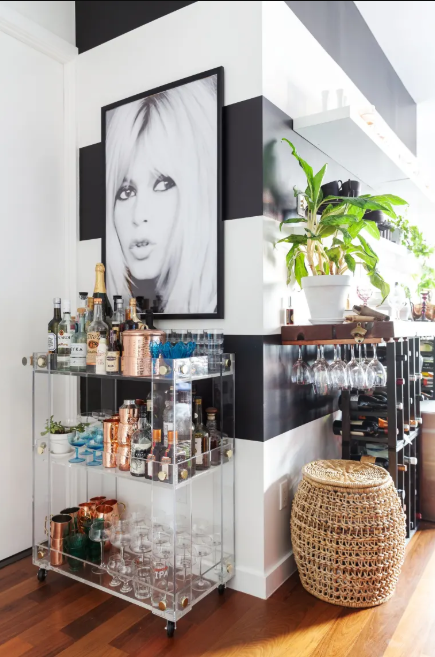 5. Color-Code Your Books
Organize your book collection by color and let your bookcase double as the centerpiece of a subdued living room, just like we saw in Cupcakes and Cashmere founder Emily Schuman's sunny Los Angeles home.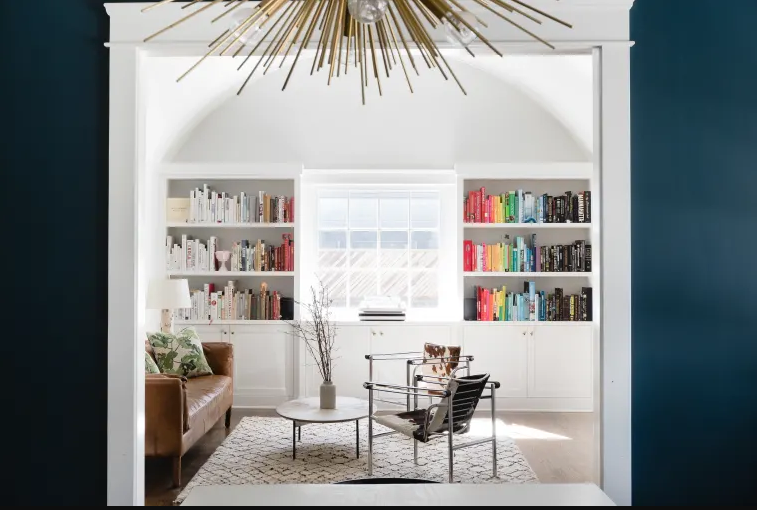 6. Make Some Magic With a Mirror
A statement mirror, like the oversized one we spotted in this gorgeous Boston carriage house, is a quick and easy way to bring some drama into your living room without overspending.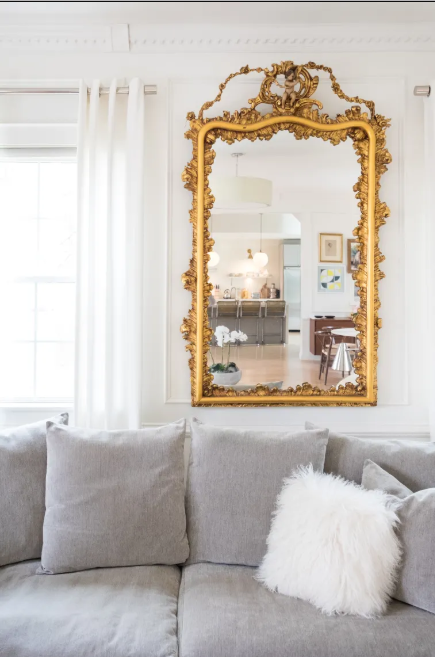 7. Use Your Rug for Color Inspo
Let a multicolored area rug serve as the starting point for your living room color palette, just like we saw in Ainsley Gardner and Brandon Stewart's New York City apartment.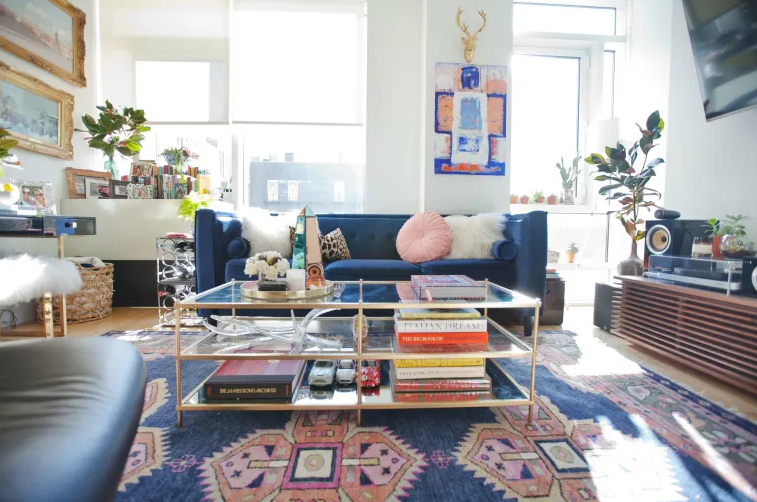 8. Pile Up
No budget or room for a bulky bookcase? No problem. Take a cue from Anna Korkobcova's San Francisco apartment and simply make piles of your books on the floor for an unexpectedly hip arrangement.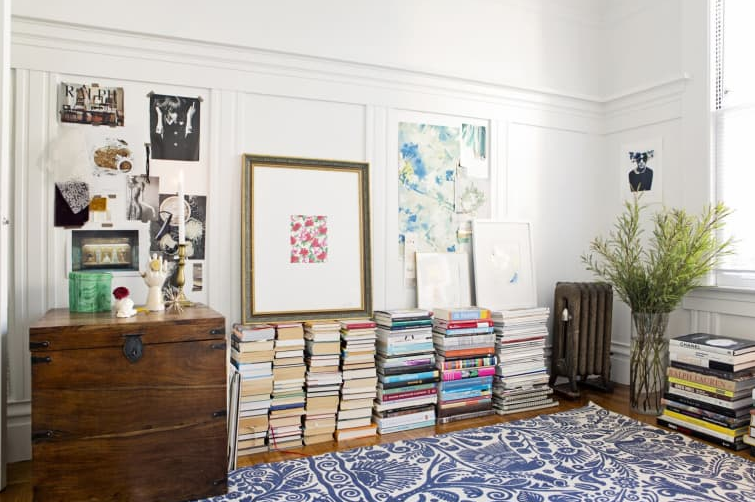 9. Lose Your Headboard
An eye-catching work of art or wall hanging, like the geometric-style stunner we spotted in Megan Pflug's woodsy Greenville, New York, home, is a clever way to create the illusion of a headboard (without actually having to buy one).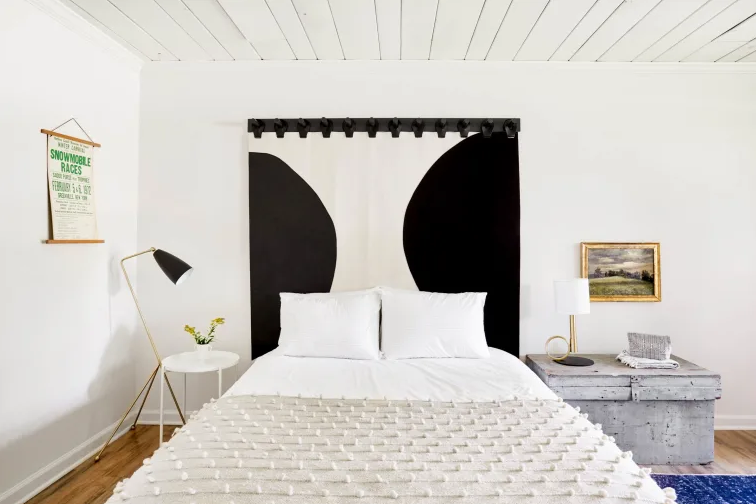 10. Lean a Mirror
Looking for a renter-friendly way to open up a small bedroom? Follow in Kate and Jennifer Hawkrigg's footsteps and lean an oversized mirror against the wall to create the illusion of more space—no hammer or nails necessary!