A lot of companies understand the importance of having a good workstation. This is the reason why giant firms like Google or Facebook invest in top-grade facilities for employees. With nice lighting, an ergonomic setup, and a mess-free office, workers are inspired and more productive.
In addition to comfort, some people also take pride in having an awesome workstation. Younger employees even consider the workplace as one of the important metrics in choosing a job. Imagine how companies can attract talented individuals to join the team if they invest in amazing facilities.
In this article, we're going to dive deeper into the ways to not only declutter an office space but also to enhance the aura of the whole area. Check out this guide to sanitize and organize the work area.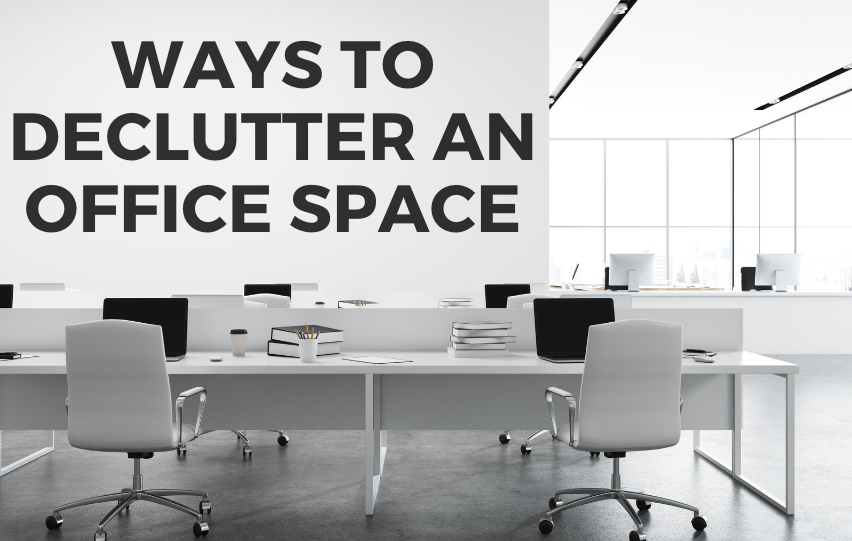 Importance of a Clean Office
More than aesthetics, maintaining a clean office is important to prevent germs from spreading and causing diseases. It's crucial to remove dust accumulation, clean the air conditioner, and do the necessary upkeep to prevent areas from looking like a pile of garbage.
A clean office also makes employees comfortable, allowing them to work faster and more efficiently. Imagine, if there's a weird smell lingering, nobody will be able to concentrate and it will affect their productivity.
In addition to keeping the workstation clean, some employees also like employers to offer health benefits, including wellness areas, collaboration settings, and ergonomic seating.
Another reason to keep an office clean is that it can serve as a showroom, so potential clients and partners can see products available. Moreover, it can also improve the image of the company, attracting more attention from the common people or the target market.
Ways to Declutter an Office Space
The road to maintaining the office isn't hard and requires a straight-forward process. Check out these four tips to keep your workstation neat, organized, and odor-free.
1. Avoid Food Messes
The pantry is an area that needs constant upkeep because of the food messes that can cause stain on counters and tables. To keep it clean and neat, make sure someone's wiping all the tables, chairs, and counters daily.
One way to make it easy is to hire a professional cleaner to maintain the cleanliness in the office. There should be daily cleaning so the stains are easily removed.
2. Disinfect Spaces
Companies can impose a rule for employees to keep their work areas neat and clutter-free. However, it's still best to disinfect all areas, especially the high-traffic ones, like the flooring, chairs, and tables.
Using a disinfectant can help remove traces of bacteria or germs lingering in the office. Some companies even use disinfecting bombs just to clear the air.
3. Take Care of the Trash
This is probably the most important thing for keeping the office clean. With the trash being ushered out, odor can't accumulate in the office. Professional cleaners handle this kind of activity, ensuring no spoiled food remains in the pantry and other areas.
4. Build More Storage
Sometimes, clutter isn't only about the trash—it's also the bulk folders and files sitting in different areas. To declutter an office space, you need to have more storage to organize everything. This way, there's nothing sitting in different areas, creating an illusion that the office is mess-free.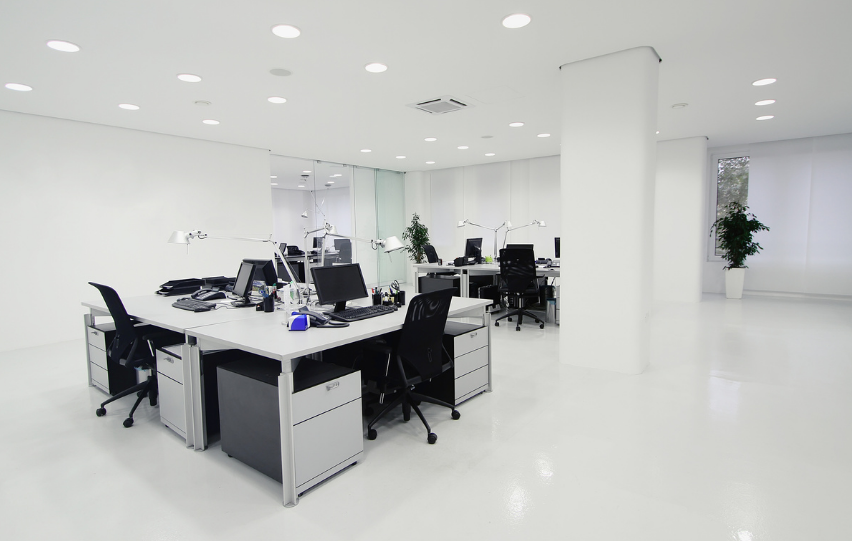 Conclusion
Decluttering an office space takes group work, but companies need to handle the most cleaning and hire professionals to dispose of garbage properly. Follow the tips mentioned above to organize, disinfect, and declutter the workstation.
For effective decluttering, business owners can hire cleaners to take care of all the cleaning required.