Whether you are creating a home office for a remote workspace or designated a designated for your business, it's important to ensure that your working space promotes motivation to get to work. What's good about working at home is that you can personalize your space's ambiance the way you wanted.
The goal of decorating your home space into a home office is to give you a comfortable space conducive to working. If you don't have an extra room at home, chances are other spaces in your house such as your bedroom, living room, and dining room serves as your office.
If there is no dedicated space in your house for a working area, there might be a lot of distraction, making it difficult to concentrate on working. If you are on a budget and don't have time to hire a designer, here are some home office decor tips that you can do to transform a simple space into a conducive space for working.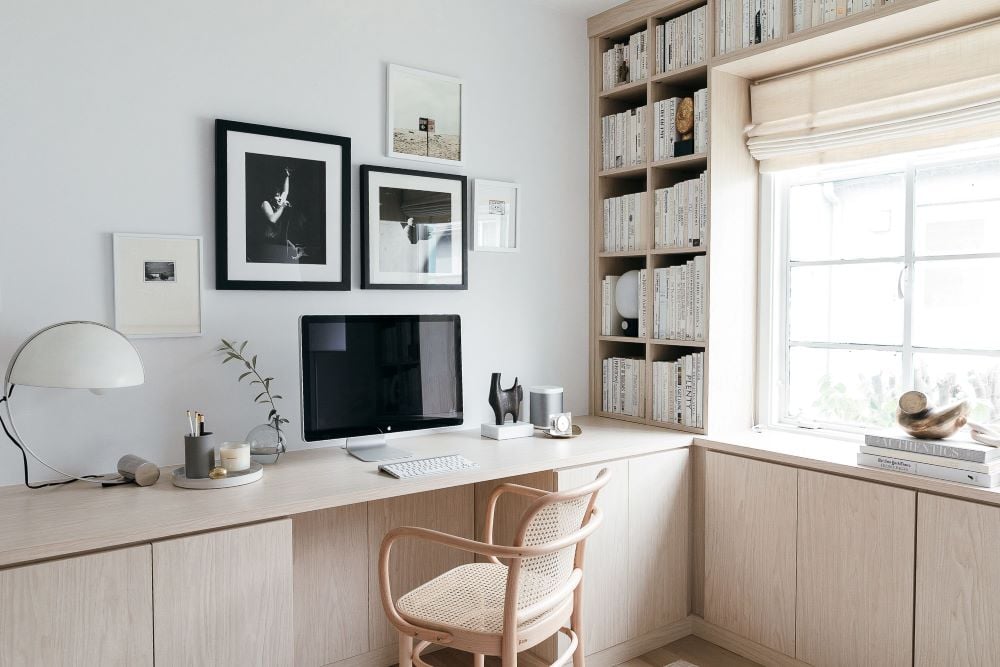 Home Office Decor Tips
Make Sure Your Space Will Inspire You
In designing your home office, you may have some inspirations in mind. If you don't have any idea of designing your space, you may look for inspiration online such as on Pinterest.
The goal of designing a home office is to make it fashionable but functional. A working space that suits your lifestyle promotes productivity.
To ensure that the working space will inspire you, get the look that you want. Personally, pick the designs and layout that you would want.
Add Green
Working at home can be exhausting, especially that you are just in front of your computer or working table. The challenge is to stay longer. You can achieve this by ensuring that you bring in balanced elements into your working space, or you'll end up working in other parts of your home.
Since you will be spending most of your hours in your home office, the perfect way to situate your working table is near the windows where you can have a view from the outside to breathe fresh air. If you don't have much space, you may add plants in the area.
The color green is calming and relaxing to the eyes. You can stare at your plants if it's your break time. You may also add other items into your table that serves as a distressing element, such as rubrics cube, stress ball, etc.
Make It Welcoming
You can make the space welcoming by using things that will make you feel comfortable such as pillows, rugs, plants, etc. However, please don't make it too comfortable that will invite you to over relax and sleep.
It should have a cozy feel that's clean and organized. Even if you work for hours, you still have a clear mind and positive mindset brought about by your environment.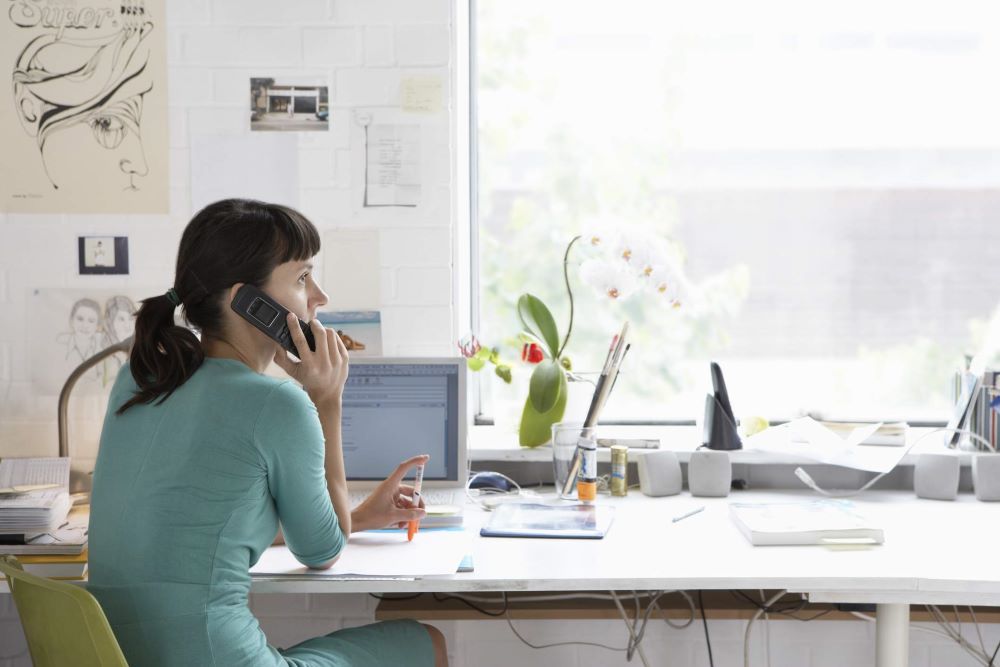 Optimize Your Space
Always make your space clean and organized. A messy home office is not conducive to long hours of work. If you have problems keeping things organized, you may opt to use organizers and cabinets, so it's easier to keep things and avoid clutters.
It's advisable to use vertical space by putting up cabinets to the ceiling where different storage kinds can fit.
Hang A Gallery Wall
Aside from hanging pieces that you love, why not hang a gallery wall with your family and friend's picture. It's good looking at them from time to time. It is also a way to boosts motivation.
For goal-oriented people, they used to hang what they want to achieve by working hard, such as a house, new car, businesses, etc.
Conclusion
Coming up with a home office decor idea is not a complicated task as long as you know what you want and how to put things together. You don't have to be a professional designer to create one for yourself.
Just make sure that the space that you are creating will boost your energy, motivation, and productivity.